Skip to Content
Midtown Plaza Apartments' Apartment Floor Plans
Living in Colorado gives you access to beautiful natural scenery and contemporary urban benefits. You can enjoy hiking, dining out, shopping, fishing, and other activities while residing in one of Midtown Plaza Apartments' recently renovated apartments in the Midtown neighborhood of Denver, CO. Our apartment floor plans include enough space for single residents, couples, and small families to take pleasure in a suburban lifestyle. You also have quick access to public transportation and the city's thriving businesses, restaurants, retail stores, and other destinations. Our apartments give you comfort at affordable rates and without sacrificing quality or modern features.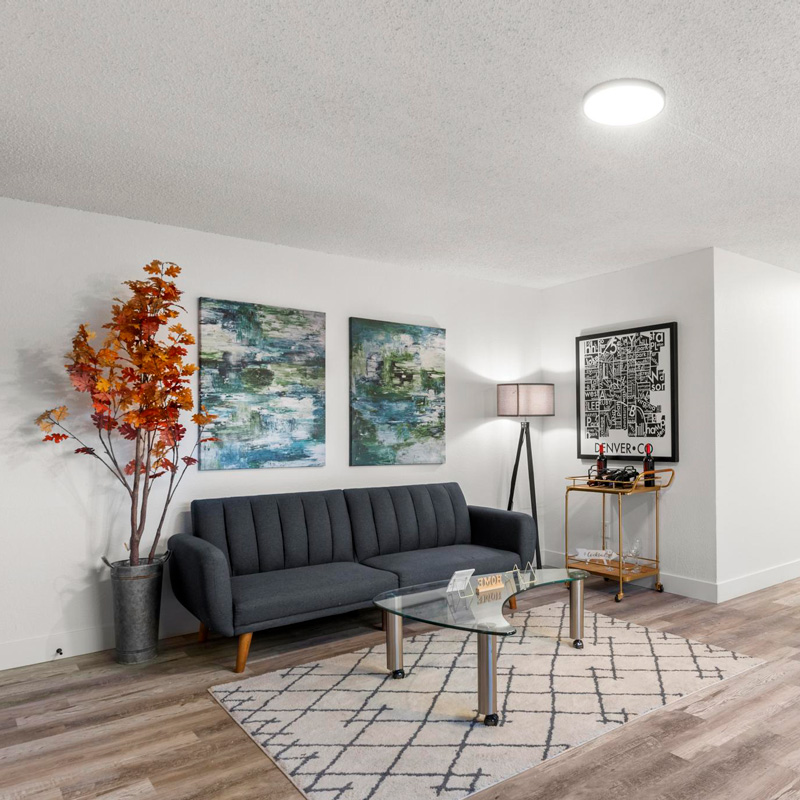 Studio Apartments
Our studio spaces combine affordability and a convenient location without wasting space. Bachelors and other single residents can feel right at home and fit the furniture they need for a simplified living space. You also have a private bathroom and all the essential appliances you need to manage your daily life.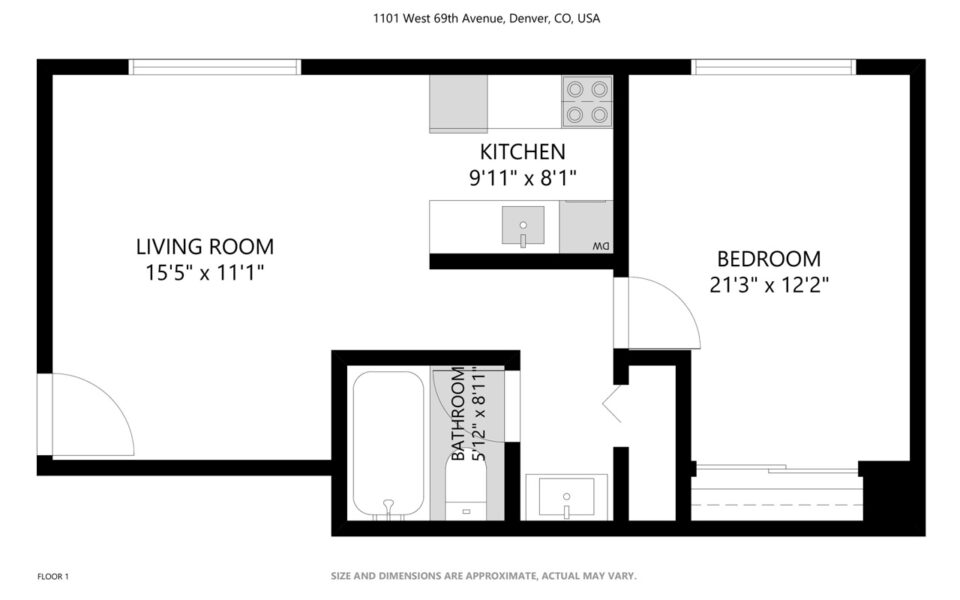 One-Bedroom Apartments
Singles and couples can enjoy a separate bedroom from their living area and kitchen, with plenty of floor space to set up a comfortable home. We have one-bedroom, one-bathroom apartments and townhouses available, both of which feature updated design features and appliances.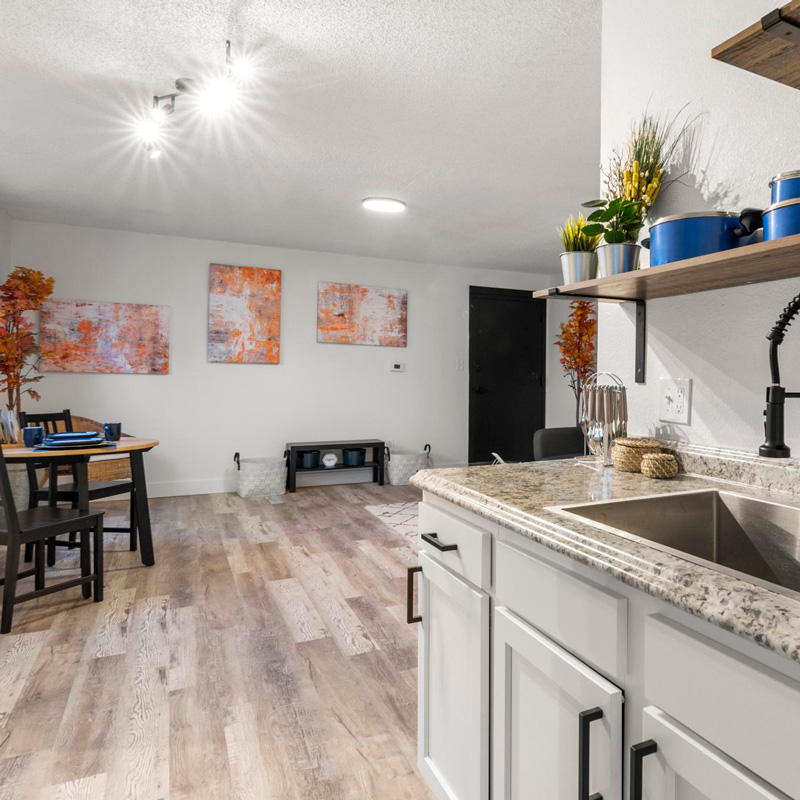 Two-Bedroom Options
Make memories in one of our two-bedroom living options, each with its own square footage and layouts to fit your space and living needs. Our selection of two-bedroom units includes a two-bedroom and one-bathroom townhouse, another two-bedroom and one-bath townhouse with a balcony, and a two-bedroom and one-bathroom house.
Affordable Living in Denver, CO
Whatever your lifestyle might be, Midtown Plaza Apartments' choices in studio, one-bedroom, and two-bedroom living spaces may fit your needs without breaking your budget. You can enjoy all the city has to offer while coming home to a pleasant apartment, where updated features and a friendly community come standard.